Employment Based U.S. Immigration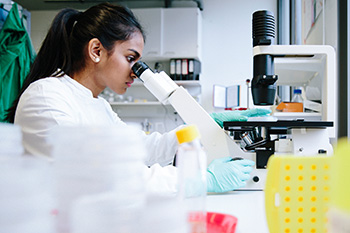 Based in Troy, Michigan, our immigration attorneys assist with U.S. immigration for workers and employers in the Metro Detroit area and elsewhere throughout the United States and the world. Below are employment based immigration services we offer.
Non-Immigrant Work Visas
H-1B Special Occupation visa
TN Visa (for Canadian and Mexican professionals)
J-1 Visa
L-1 Intracompany Transferee Visa for Multinational Executives or Managers (L-1A) and Individuals with Specialized Knowledge (L-1B)
E-1 Treaty Trader
E-2 Treaty Investor
O-1 Visa for Individuals with Extraordinary Ability in the Sciences, Business, Education, Arts or Athletics
R-1 Visa for Religious Workers
Non-immigrant visa employment allows a foreign national to work in the United States for a temporary period of time. These petitions are filed by the employer on behalf of the foreign national.
As these visas are temporary, employees with non-immigrant visas who would like to permanently live in the U.S. should begin the green card application process during the early stages of having the non-immigrant visa. Many times the employer who has petitioned for your non-immigrant visa can also petition for your green card process by filing a labor certification and/or I-140 for you. Our office can advise you accordingly as each individuals situation is different.
Immigrant Work Visas (Employment Petitions For Green Cards)
Labor Certification (PERM) for professional and non-professional employees
I-140 Petition (EB-2 and EB-3)
I-360 Special Immigrant Religious Worker
EB-5 Visa - Immigrant Investor Program
Categories that do not require a Labor Certification (PERM):
Schedule A Occupations: Professional Nurses and Physical Therapists (EB-2 / EB-3)
Outstanding Professors and Researchers (EB-1)
Multinational Executives and Managers (EB-1)
Foreign nationals may seek permanent resident (green card) status through an immigrant work visa. Most U.S. employers seeking to sponsor a foreign national for a green card will be required to go through the PERM labor certification process. Akhtar and Associates can help you determine which category is best for you depending on the job offered and the employee's credentials.
Self Sponsorship Visas
There are green card applicants who are eligible for self-sponsorship in the following categories:
Extraordinary Ability in the Sciences, Business, Education, Arts or Athletics (EB-1)
National Interest Waiver
Contact an Immigration Attorney
Applying for non-immigrant and immigrant visas for employees is a complex process. If your company is interested in sponsoring a foreign national, contact our office and we can explain your best options. Our staff is fluent in English, Urdu, Spanish, Hindi and Punjabi and translation services for other languages are available.